History Of Facebook
| | |
| --- | --- |
| | The history of Facebook started in 2004 by Harvard student Mark Zuckerberg. The social network site known as Facebook was original use for Harvard students. The site started to grow very quickly and was later on launched for public access on September 26, 2006. Facebook site has grow over the last 6 years to be the world's largest social network. It currently has over 900 million users and the numbers keep growing. |
Statistics of Facebook:
Facebook Site Available In More Than 70 Languages
350 Million Plus Activate Users Through Mobile Devices
Average User Is Connected Over 70 Community Pages
One Billion Monthly Active (Updated Oct 2012)
600 Million Monthly Active Users With Mobile Devices (Updated Sept 2012)
552 Million Day Active Users
81% Of The Monthly Active Users Are Outside The US And Canada
Source of Stats: Facebook
The average user visits Facebook four times a day and spends an average of 22 minutes on site. I have also enlisted a list of Facebook directory.
What is Facebook
Facebook is a remarkable social utility that allows you to connect with friends from any where in the world. This Social Networks is a tool that let's you create an online tool where you can meet new people, share videos and photos, send messages, play games, connect to organizations, and be part of different communities. In addition, your able to create customizable fan pages that will help you stand our from your competition and drive more traffic to your site.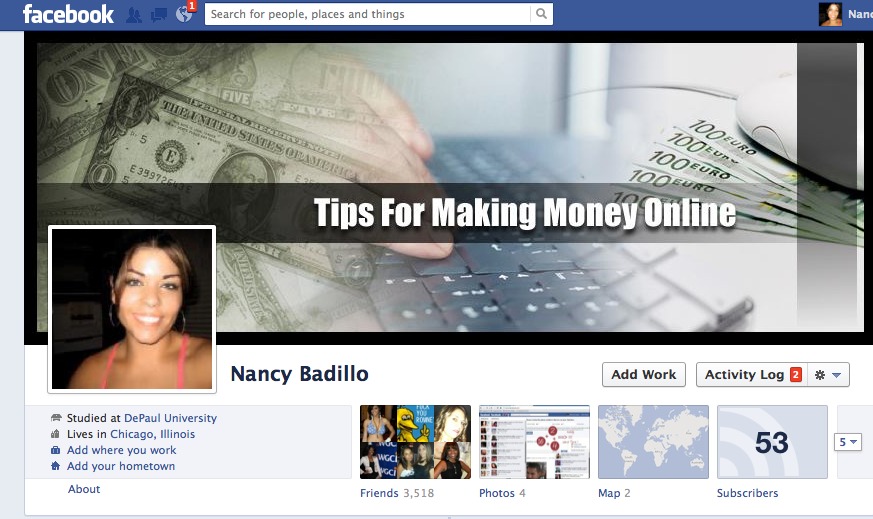 Facebook Features:
Profile Picture (Place To Insert Your Picture)
About You (Place To Insert Private Information About Yourself)
The Wall Is Where Your Friends And You Place Post Comments
Status Update Notifies Your Friends What Your Doing Or Any Post You Make
News Feed It's A Way To Keep Track Of Your Friends Update
Customizable Facebook Applications
Allows You To Create Fan Pages
Join Organizational Groups
Play Games
Use For Networking
Use For Entertainment
Networking Tool:
Facebook is a great source for networking and making money because of so much traffic it drives. A lot of companies and entrepreneurs make a full time living using Facebook to market their blog/sites, products, and affiliate links. Understanding Facebook marketing is the key of understanding how to make money from this social networking tool.
Allows You To Connect With Targeted Customer
Allows You To Find Similar Professional Interest
Create Different Types Of Organizations
Search For Other With Same Interest
Create Facebook Ads
Great For Small Business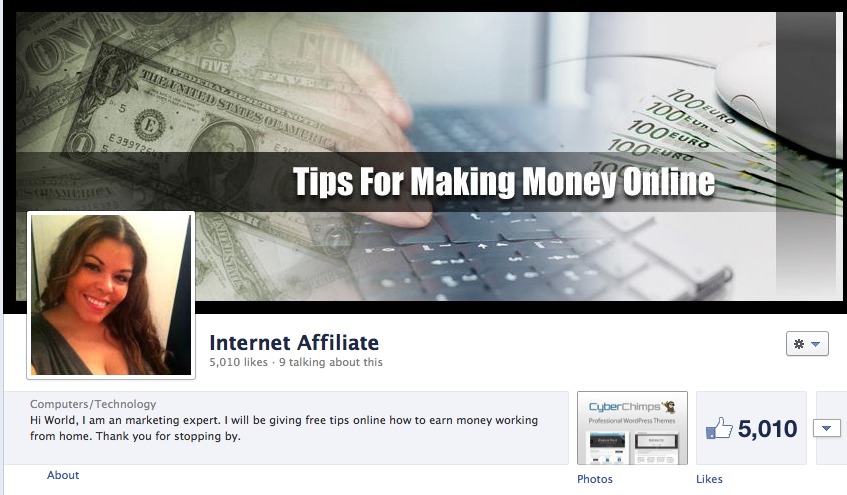 Advantages of creating a fan page for your business:
Get Indexed
Other Competitors
Helps Your Site Ranking (SEO)
Engage Potential Customers
Stay Up To Date With Trends
Understanding the history of Facebook and the purpose of this remarkable social network tool can help not only be in touch with friends but make money from it.
Make Money Online Tools > History Of Facebook